Why Blue Brain is the Best Digital Marketing and Development Firm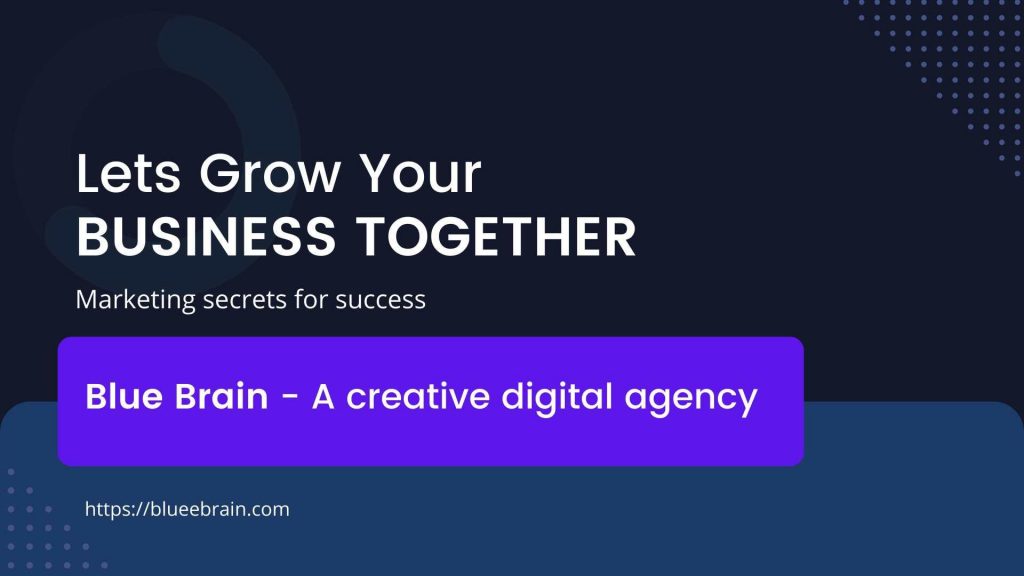 Whether you're looking to attract more traffic, improve your rankings on search engines, or increase your conversions rate, Blue Brain Digital Marketing and Development Services are the ideal solutions. With nearly ten years of experience in this field, our talented team of SEO and web developers knows exactly what it takes to meet your needs.
Our skilled team of in-house experts has helped dozens of clients achieve their goals, so you can be sure that we know what we're doing when it comes to modern online marketing strategies and solutions designed specifically for businesses like yours. Here are just a few reasons why you should hire our firm today!
We take responsibility for your success
Blue Brain is a full-service digital marketing and development firm that specializes in helping clients achieve their business goals. We are committed to delivering innovative solutions for your business, no matter how big or small.
With our team of designers, developers, marketers, strategists, project managers, copywriters and other experts, we take responsibility for your success. Our commitment to our clients begins with an open dialogue about their needs as we create a personalized plan to meet those objectives – on time and on budget.
We set your business up for success
Blue Brain has a team of professionals that are always eager to help you with your business needs. Whether it's marketing or development, we have a team for every aspect of your business. Our experts will work closely with you to plan, execute, and monitor all aspects of your project so that you can focus on running your business without worrying about the nitty gritty details. We will even teach you how to use our services in order to save time and money. Allowing us to do the heavy lifting for you!
Read More: How A Business Startup Consultant Can Help You Launch & Grow Your New Business
We put you on an achievable plan
Blue Brain's digital marketing specialists will work with you to put together a plan that is both reasonable, achievable, and will get you results. First, we will determine your business goals. Once we have those identified, we'll set a timeline for achieving them and then break them down into manageable steps.
We'll also map out what it's going to take to reach these goals as well as how much they're going to cost. This way, you can feel confident in your plan of action and know that it's feasible given your current budget constraints. From there, we'll establish an initial strategy for getting things done on time and within budget—creating a detailed list of what needs to be done at each step along the way.
Read More : 5 Of The Biggest Social Media Influencers On Instagram In 2022
We teach you how to use it yourself
Marketers, Developers, and Designers: Join us at our next session on how to use Adobe Illustrative CC. Learn how to make beautiful vector artwork that can be used in print or digital design! You'll learn basic illustration skills as well as advanced techniques to create cutting-edge designs.