5 of the Biggest Social Media Influencers on instagram in 2022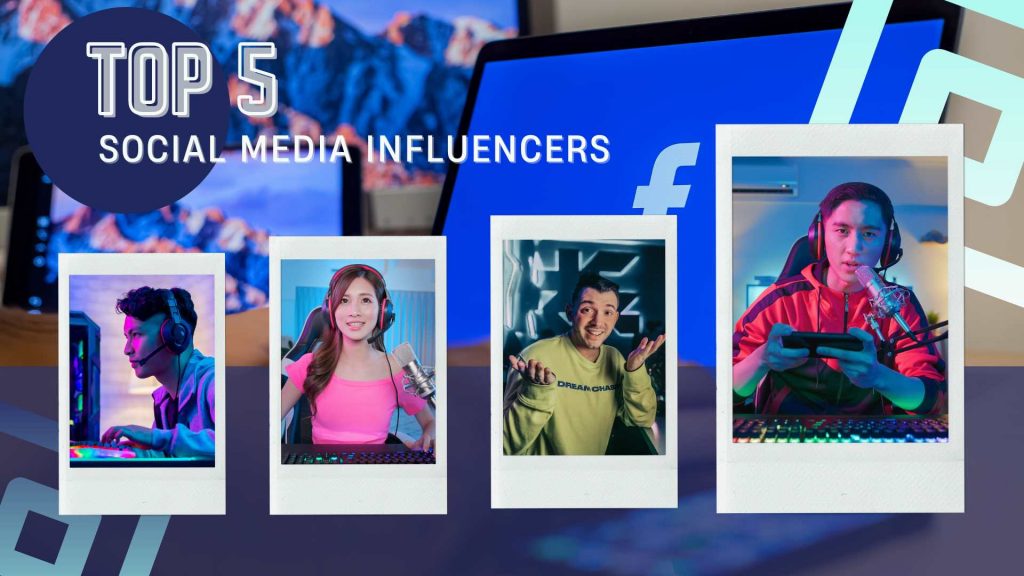 Because of its connection to Facebook, Instagram has become a global standard for social networking and social media influencers . But it's important to understand how to use your skills to stand out from the crowd and become a must-click, so it's not enough to just know the ideal days and times to post on Instagram.
Due to their massive followings, users of this social media network have either become instant superstars or full-fledged companies. These individuals and companies eventually break into their own league and are referred to as "influencers" or "social media influencers." With the introduction of TikTok, a platform that has been recognized as a game changer in the world of social media because to its reach, functionality, and shareability, the phrase has acquired a new meaning.
Who is a social media influencer?
A social media influencer is a person with a significant following, access to a large audience, and the ability to persuade others to follow their advice. In fact, when done properly, influencer marketing is quickly becoming a crucial element for a comapny's growth.
Social media Influencers can inspire others to broaden their social networks since they have the resources and credibility to continuously draw in new followers. They may take on many forms, from bloggers to celebrities to internet business owners, and they might target a particular niche to gain universal recognition.
Instagram's content is simple to consume and encourages greater peer-to-peer sharing, which enables marketers to use storytelling through Stories to expand their target audience reach. They frequently participate in sponsored posts which enables them to get income for the content they post on Instagram.
These are 5 of the Biggest Social Media Influencers on instagram in 2022 that you should think about following on Instagram if you want to be a successful marketer and social media expert.
1. Khaby Lame (78.7 million followers)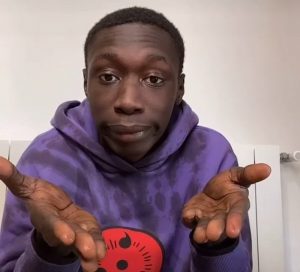 Khaby Lame surging up the social media influencer charts first turned to TikTok to upload expressive videos after losing his work as a result of the coronavirus pandemic. He discovered his voice on Instagram, where he has gained 78.7 million followers as of now.
His formula for success on Instagram? With the power of his amusing facial expressions and sarcasm, he gives life hacks and creates videos that demonstrate his emotions! In his most well-known video, he demonstrates a difficult knife-peeling technique before quickly and easily peeling the same banana.
2. Cristiano Ronaldo (400 million followers) – Most followed social media influencer

The five-time Ballon d'Or winner and megastar soccer player for Juventus has the most social media following in the whole planet. The highest paid social media influencer is Ronaldo, who earns $1.7 million for each sponsored post. Several of those sponsored posts, as well as his paid collaborations ranging from Nike to his own underwear line, are visible to his 400 million followers. He also provides other game and training updates, along with pictures of his family. The world will undoubtedly follow Ronaldo wherever he goes.
3. Zach King (24 million followers)
Zach King is a well-known social media influencer, illusionist, and filmmaker who gained popularity through his vlogs and other videos. Thanks to his inspiring stories and "magic vines" that make people smile, King has gained over 24 million followers. He shares weird, humorous, and other entertaining videos. His postings are all meant to make you feel good or chuckle, which will help you deal with the difficulties of daily life.
4. Kylie Jenner (389 million followers)
Kylie Jenner's 389 million followers have helped her become a strong social media influencer. She flaunts her modelling, social status, and beauty empire on Instagram as a versatile lady. She also makes a lot of money from sponsored posts and once held the record for the most liked Instagram post until it was broken by an egg! This is no small achievement among this renowned group of social media influencers!
Jenner earns almost a million dollars every sponsored Instagram post, making her one of the highest paid Instagram influencers.
5. Huda Kattan (50.1 million followers)
The makeup artist from Oklahoma is one of the world's most influential beauty professionals, with a large social media following. She began as a blogger and has grown her Instagram profile to 50 million followers for her makeup tutorials.
If you work in the cosmetics and beauty industry, Instagram is an excellent platform for promoting your company. After all, beauty is mostly concerned with looks, while Instagram is concerned with pictures. Consider Glossier, a modern beauty business that makes extensive use of user created content on Instagram as its primary social media outlet.
This was just the list of 5 of the Biggest Social Media Influencers on instagram in 2022 but you could be the next one : )
Top Tip: You don't have to be a star or even a human to exert power on Instagram. Give your business a personality that stands for something, such as 'JUST DO IT,' and watch your following count grow!